BRANDT® MANNI-PLEX Ca
BRANDT Manni-Plex Ca is a proprietary foliar supplement that provides highly mobile and available calcium to plant growing points. It is an excellent tool for preventing and correcting calcium deficiencies, and enhancing overall plant health.
Applying Manni-Plex during the growing season helps ensure adequate levels of calcium are present. It also helps prevent calcium related deficiencies such as Blossom End Rot, Bitter Pit, Corky Spot and Black Heart.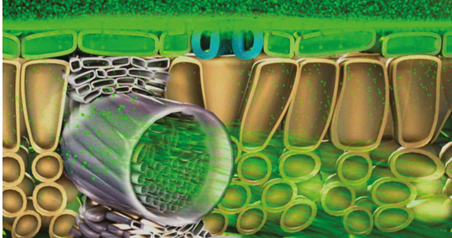 BRANDT MANNI-PLEX® foliar nutrients allow the plant to absorb more nutrients at a faster rate.
Advantages
More efficient than other forms of Ca
Low molecular weight and particle form allows more Ca to penetrate plant leaves and translocate to growing points
Proprietary formulation coats leaves and adheres to the leaf surface, making it available to the plant for longer
Ready-to-use liquid formulation can be tank mixed with most fungicides, insecticides and PGRs
Will not injure fruit or foliage like calcium chloride and calcium nitrates
Product: BRANDT MANNI-PLEX CA
Guaranteed Analysis: Total Nitrogen (N) 8.0% w/w [8.0% w/w Nitrate nitrogen], Water Soluble Calcium Oxide (CaO) 14.0% w/w.
Application rates: For application rate please refer to the product label.
Rain fastness: Please see label
Pack size: 5L
Number in outer: 20L